BATTEL BONFIRE BOYeS
FUNDRAISING
Battle Bonfire costs in the region of £20,000 each year to put on and just a small part of that is for fireworks!
The costs for the event involve a large amount for Health & Safety such as insurance, private security, road closure and first aid cover. We also have operational costs throughout the year such as rent on storage facilities, materials to build the effigy, van hire and licenses for firework storage.
Then there are also costs which we put money aside for each year. This could involve a larger expense such as a new set of barriers which has to be spread over a number of years.
This money is raised throughout the year by the members so that we can keep the event free for all. The good news is many of these events are good fun to put on. So if you wanted to get involved in keeping bonfire alive in Battle then joining the bonfire society and volunteering to help at one of these is a great way to meet new people and have some fun.
Our main fundraisers are the cross country Gunpowder Run in February, Battle's Big Weekend festival in June and the well-established BBB10K Run in September.
On top of these activities, we also have smaller events such as running bars and a monthly lottery plus we get involved with events such as Battle  Medieval Fayre.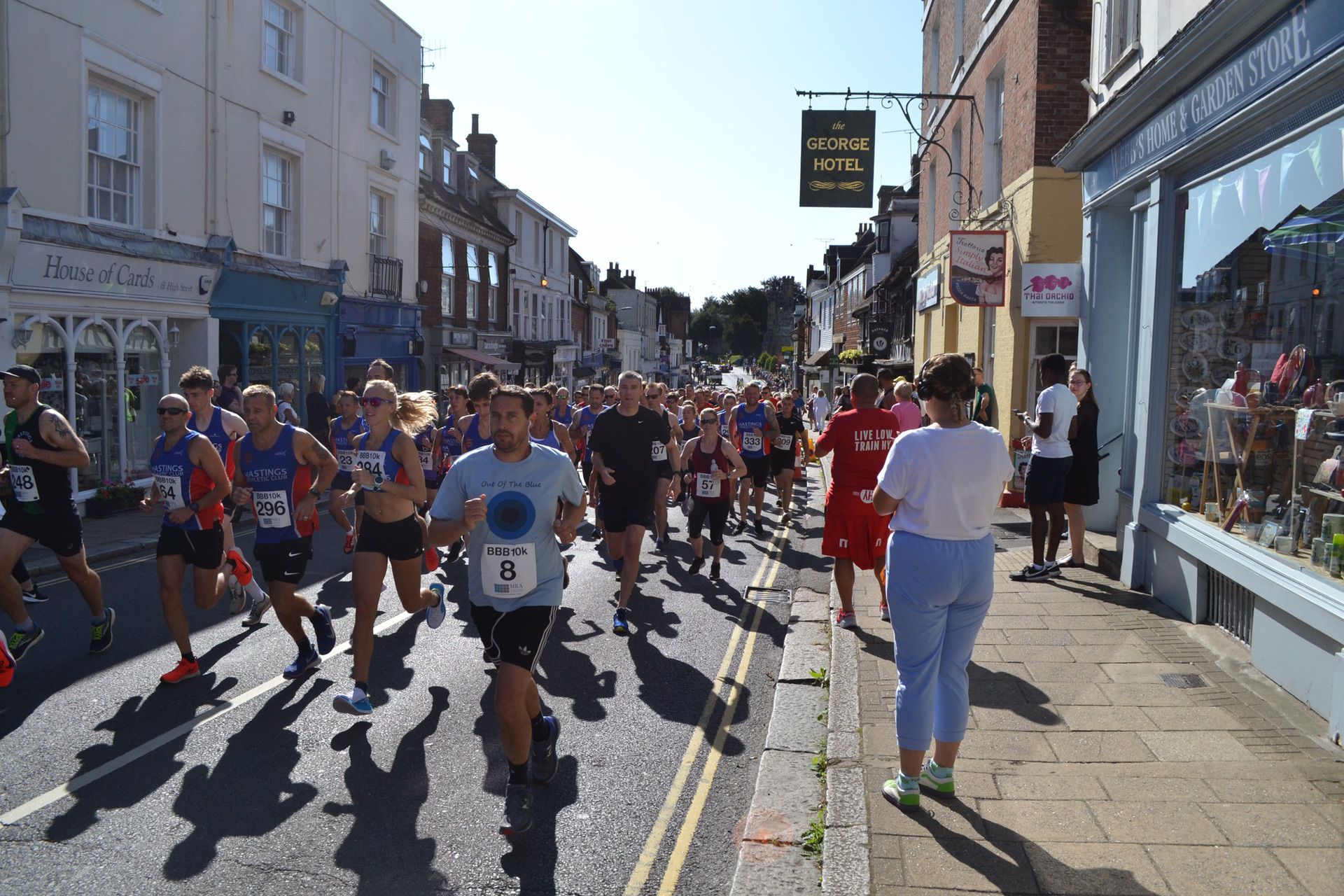 Fancy getting involved?
We meet at 8pm on the first Thursday of each month upstairs at Battle Club